AKBF, Inc. Christmas Party 2017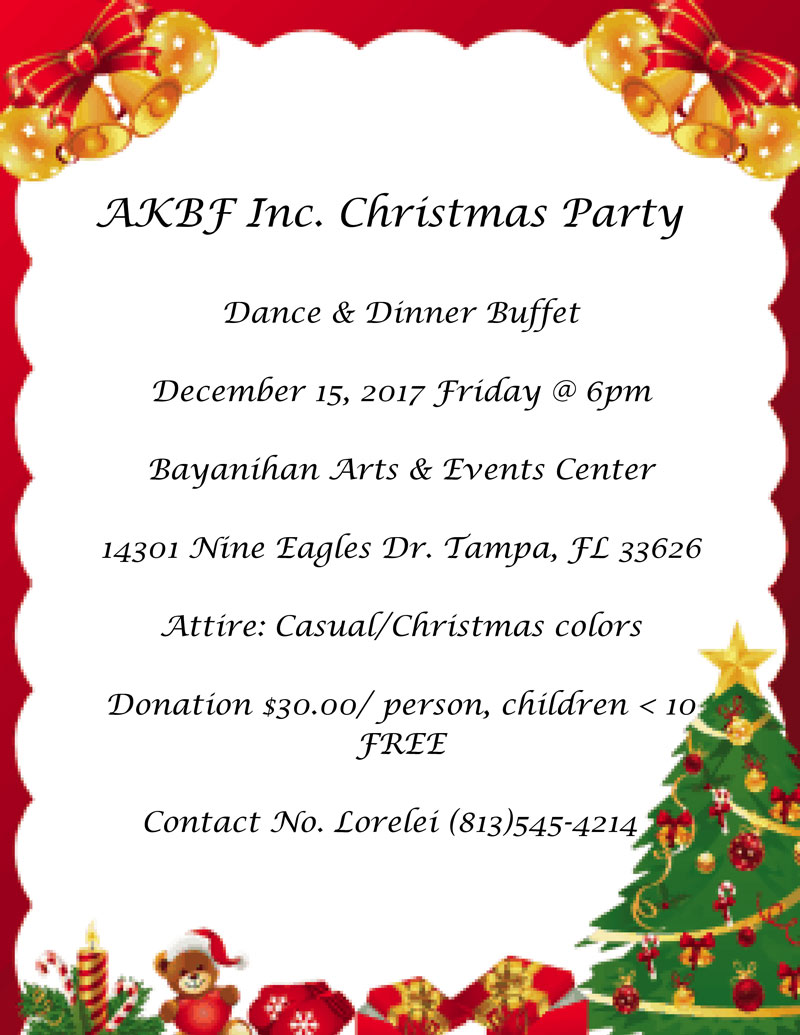 Ang Kaliwat Bol-Anon sa Florida will celebrate its 2017 Christmas Party on Friday, December 15, 2017 at the Bayanihan Arts and Events Center located at 14301 Nine Eagles Drive, Tampa, FL 33626.
This Dance and Buffet Christmas Party is pegged at $30 per person as donation.
For more information, please contact Lorelei at (813) 545-4214.