HCPAA Annual Christmas Party 2017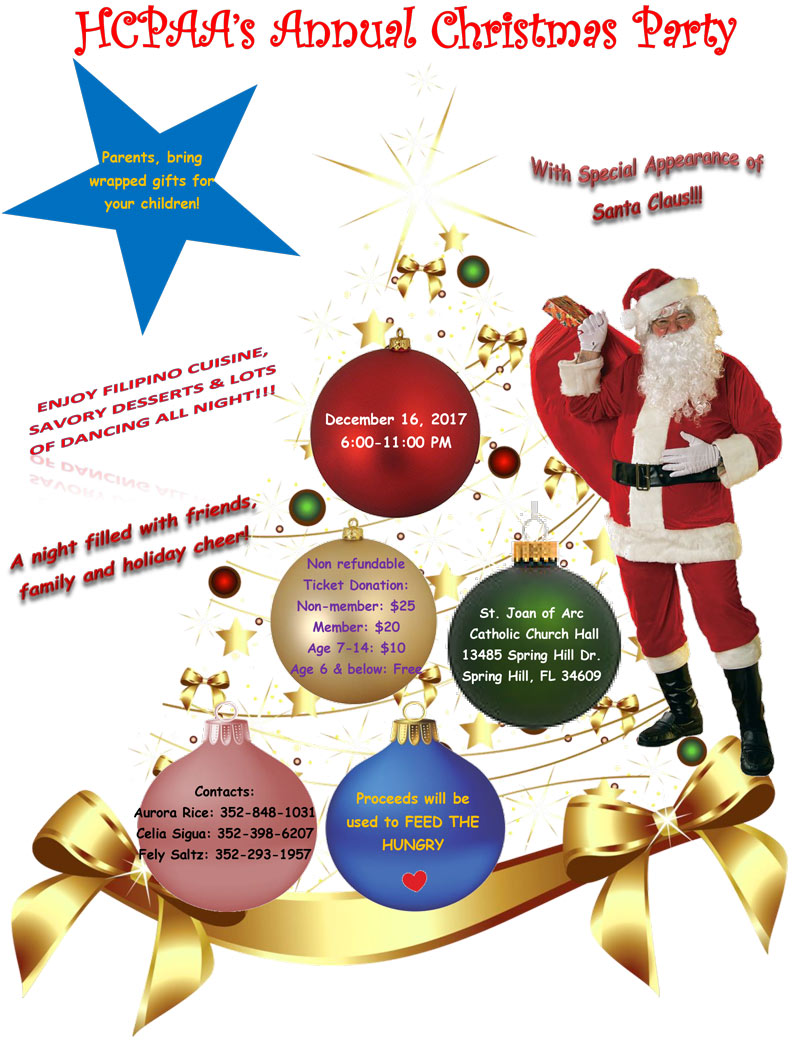 The Hernando County Philippine American Association, Inc. will celebrate its annual Christmas Party on Saturday, December 16, 2017 from 6:00PM to 11:00PM at the St. Joan of Arc Catholic Church Hall located at 13485 Spring Hill Dr, Spring Hill, FL 34609.
Ticket donations are at $25 for non-members, $20 for members and $10 for children ages 7-14. Children 6 years and below are free.  At the HCPAA party, enjoy Filipino cuisine, savory desserts and prepare for an all night of dancing! Parents are also encouraged to bring presents for their children for a special gift-giving with Santa Claus!
Proceeds from this event will be used to feed the hungry.
For more information, please  contact Aurora Rice at (352) 848-1031, Celia Sigua at (352) 398-6207 or Fely Staltz at (352) 293-1957.