HCPAA Mardi Gras Masquerade Ball 2018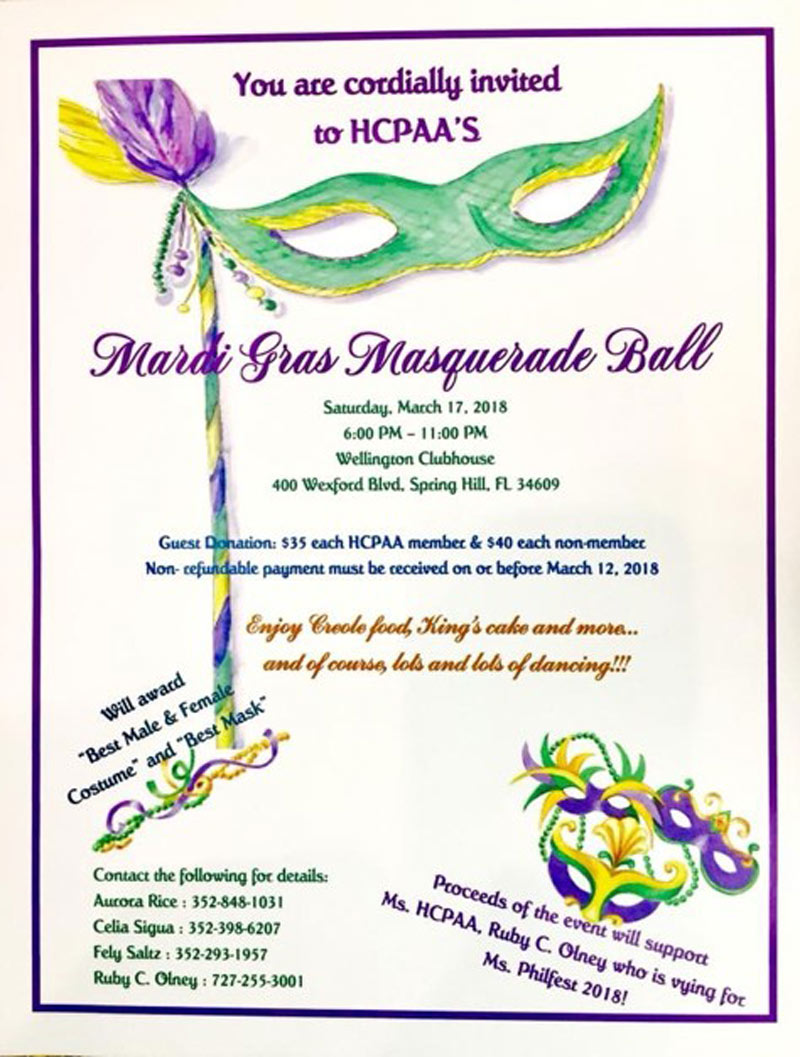 The Hernando County Philippine American Association, Inc. (HCPAA) will be holding a fundraising event entitled Mardi Gras Masquerade Ball on Saturday, March 17, 2018 at 6:00PM at the Wellington Clubhouse, 400 Wexford Blvd., Spring Hill, FL 34609.
A guest donation of $35 (for HCPAA members) and $40 (for non-members) entitles one  to a night of Creole food, King's cake and lots of all-night dancing. Awards will also be given to the best male and female costumes and to the best mask for the night.
Proceeds from HCPAA Mardi Gras Masquerade Ball will support Ms. HCPAA, Ruby C. Olney, who is vying for Ms. PhilFest 2018.
For more information about HCPAA Mardi Gras Masquerade Ball, please contact Aurora Rice at (352) 848-1031, Celia Sigua at (352) 398-6207, Fely Saltz at (352) 293-1957 or Ruby Olney at (727) 255-3001.
HCPAA is, to date, one of the newest member organizations of the Philippine Cultural Foundation, Inc.