IUSA Fundraising Dinner Dance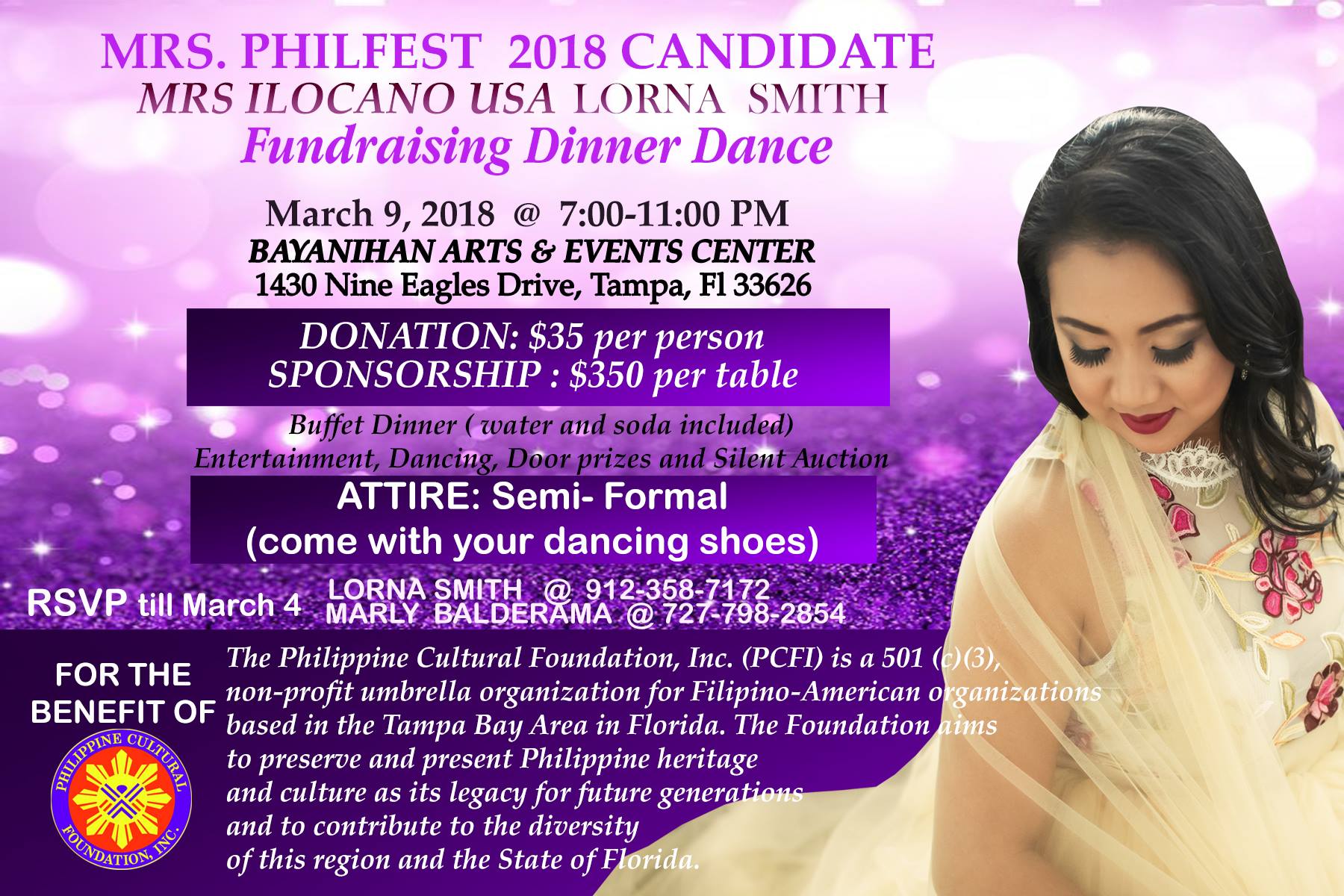 Ilocano USA (IUSA) will be holding "IUSA Fundraising Dinner Dance" for its Mrs. PhilFest 2018 candidate, Lorna Smith, on Friday, March 9, 2018 at 7:00PM at the Bayanihan Arts and Events Center located at 14301 Nine Eagles Drive, Tampa FL 33626.
A donation of $35 includes a buffet dinner in a night of entertainment and dancing. There will also be door prizes and silent auction.
Please come in semi-formal attire.
Ms/Mrs. PhilFest 2018 is a fundraising competition at PhilFest 2018 where member associations of the Philippine Cultural Foundation, Inc. compete to raise funds for the Foundation's cultural programs and other projects. Each association is then represented by a muse as they lead their respective organizations in the endeavor. At the festival, they will also be judged by talent and costume and will be introduced and paraded around the festival site.
Lorna Smith is a photographer, entrepreneur and a happy wife to Andy Smith. She is also a proud mother of three – Ralph, Abbie and Anna.
For more information about "IUSA Fundraising Dinner Dance", please contact Lorna at (912)-358-7172 or Marly at (727) 798-2858.