Journey to the Philippine Islands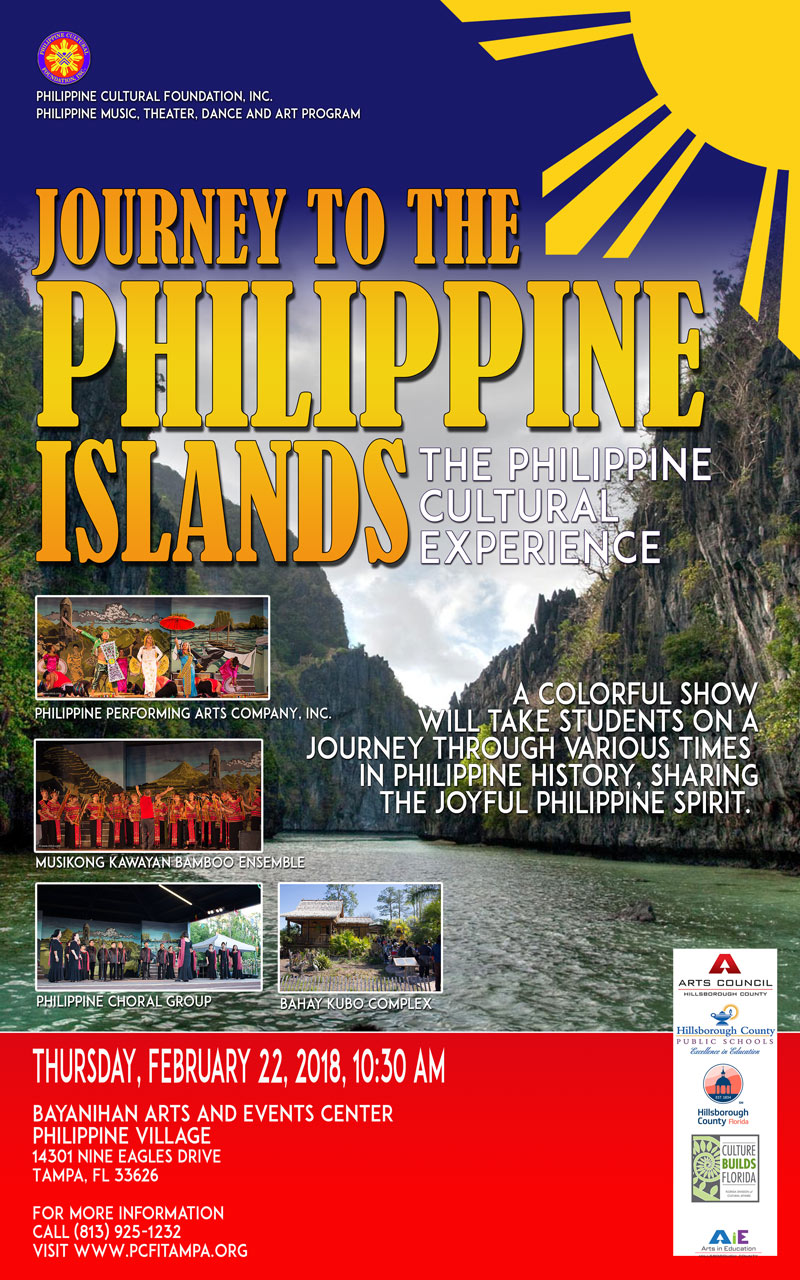 Take your students on a journey to see the Philippine Cultural Center and the Philippine Enrichment Complex right here in Tampa. Let your students enjoy a fabulous and entertaining performance of Philippine folk dances, a unique bamboo orchestra, and Filipino singers. Members of the Philippine Performing Arts Company, the Philippine Choral Group and the Musikong Kawayan Bamboo Ensemble will present, "Journey to the Philippine Islands" on Thursday, February 22, 2018 at 10:30 AM at the Bayanihan Arts and Events Center located at 14301 Nine Eagles Drive, Tampa FL 33626. You will be fascinated by the beautiful color and sounds that will leave you wanting to know more about the Philippines.
The Show
The colorful show will take students on a journey through various times in Philippine history, sharing energy of the joyful Philippine spirit.
"Journey to the Philippine Islands" includes
An entertaining performance of folk dances by the Philippine Performing Arts Company,
a unique bamboo musical presentation by the Musikong Kawayan-Bamboo Ensemble, and
the beautiful voices of the Philippine Choral Group.
This program is presented by the Philippine Cultural Foundation, Inc. as part of the Arts in Education Program, which is funded and jointly sponsored by the Hillsborough County School District and the Arts Council of Hillsborough County.

Post-Performance Activities
At the end of the show, pre-selected student volunteers will be asked to interact with the dancers and try their skills in playing the bamboo instruments as well as dancing Tinikling, a bamboo dance. No worries – the skilled clappers will make sure that the bamboos are open if your students' feet are caught inside. Color-coded Participant Cards will be mailed to the teachers prior to the event. Teachers will choose the participants.
Red cards – play the bamboo instruments.
Yellow cards – try the bamboo dance.
At the end of the performance, students holding these cards will be asked to come up on stage. Weeks prior to the field trip, teachers may use the cards as an incentive for their students, based on grades, behavior or overall conduct.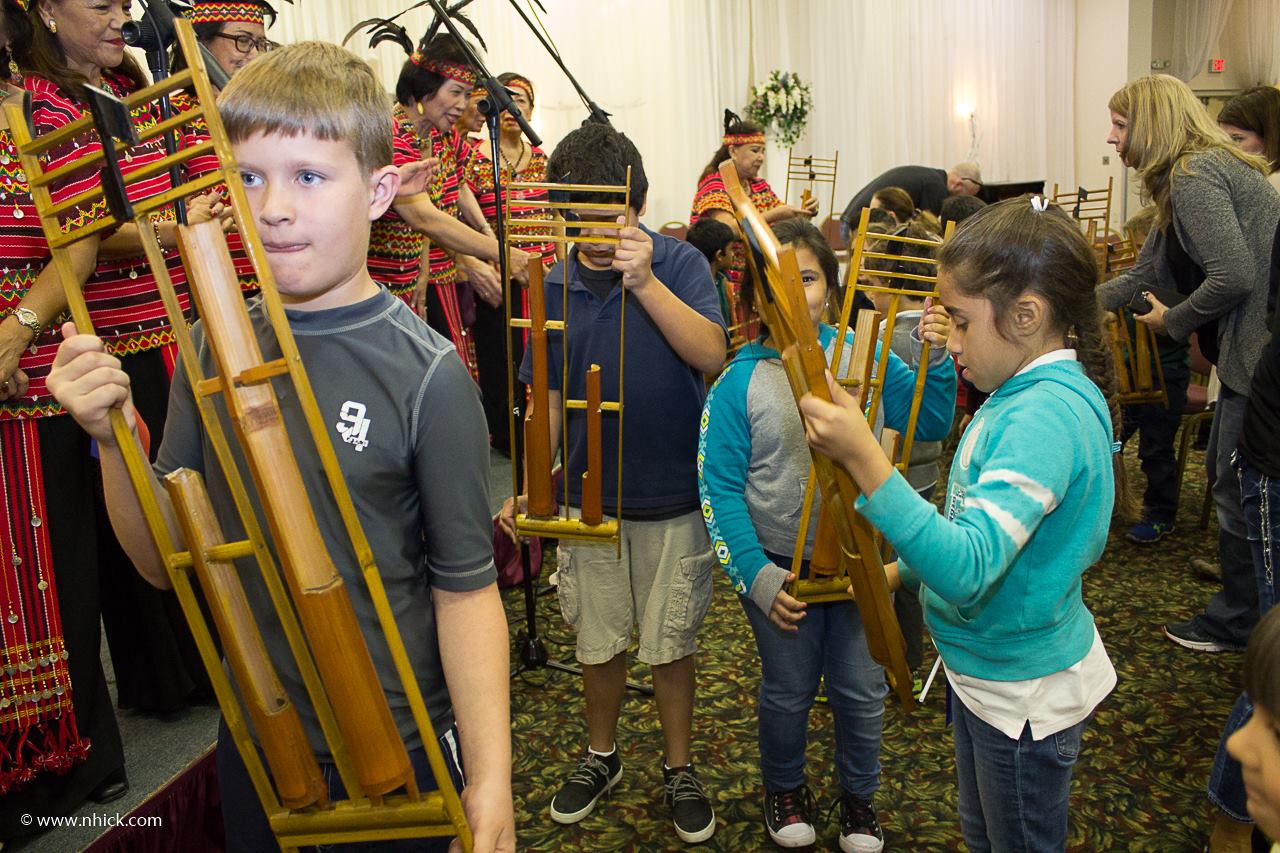 After the Show
After the "Journey to the Philippine Islands" show, you will have the option to visit the Bahay Kubo (bah-HIGH  koo-BO) which means "the little house" made of bamboos.  It is at the other end of the parking lot, and there are covered areas for the students to enjoy their lunch before boarding buses.