Leyte Dance Theater: Salida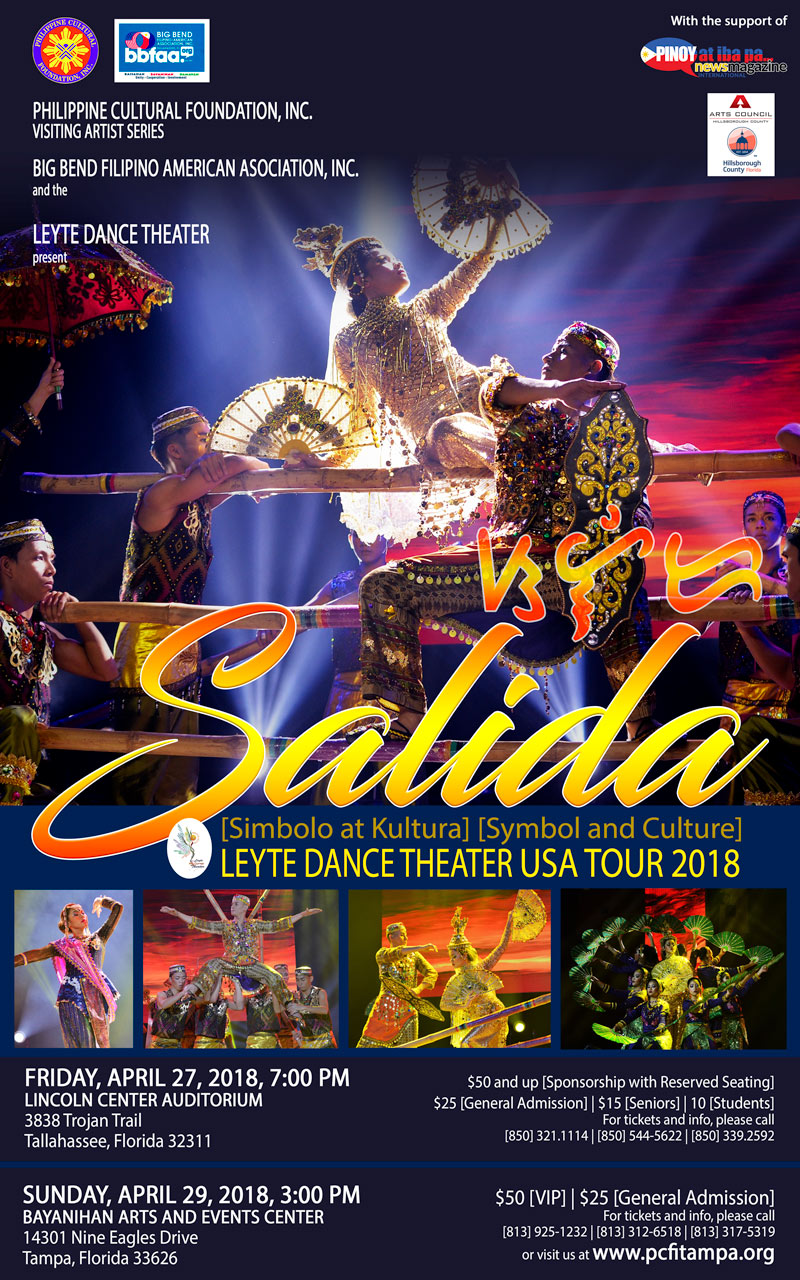 They're back! The Philippine Cultural Foundation, Inc. in cooperation with the Big Bend Filipino American Association, Inc. are bringing back the internationally celebrated Leyte Dance Theater in a show entitled "Salida" to Florida as the south-east leg of the ensemble's USA Tour 2018.
"Salida" performances are scheduled on Friday, April 27, 2018 at the Lincoln Center Auditorium located at 3838 Trojan Trail, Tallahassee, FL 32311 at 7:00PM and on Sunday, April 29, 2018 at the Bayanihan Arts and Events Center located at 14301 Nine Eagles Drive, Tampa, FL 33626 at 3:00PM.
The Leyte Dance Theater first visited Tampa in 2014, leaving the Filipino-American audience in awe. This initial visit was to raise funds to rebuild its hometown wrecked by the super typhoon Hayian in November of 2013.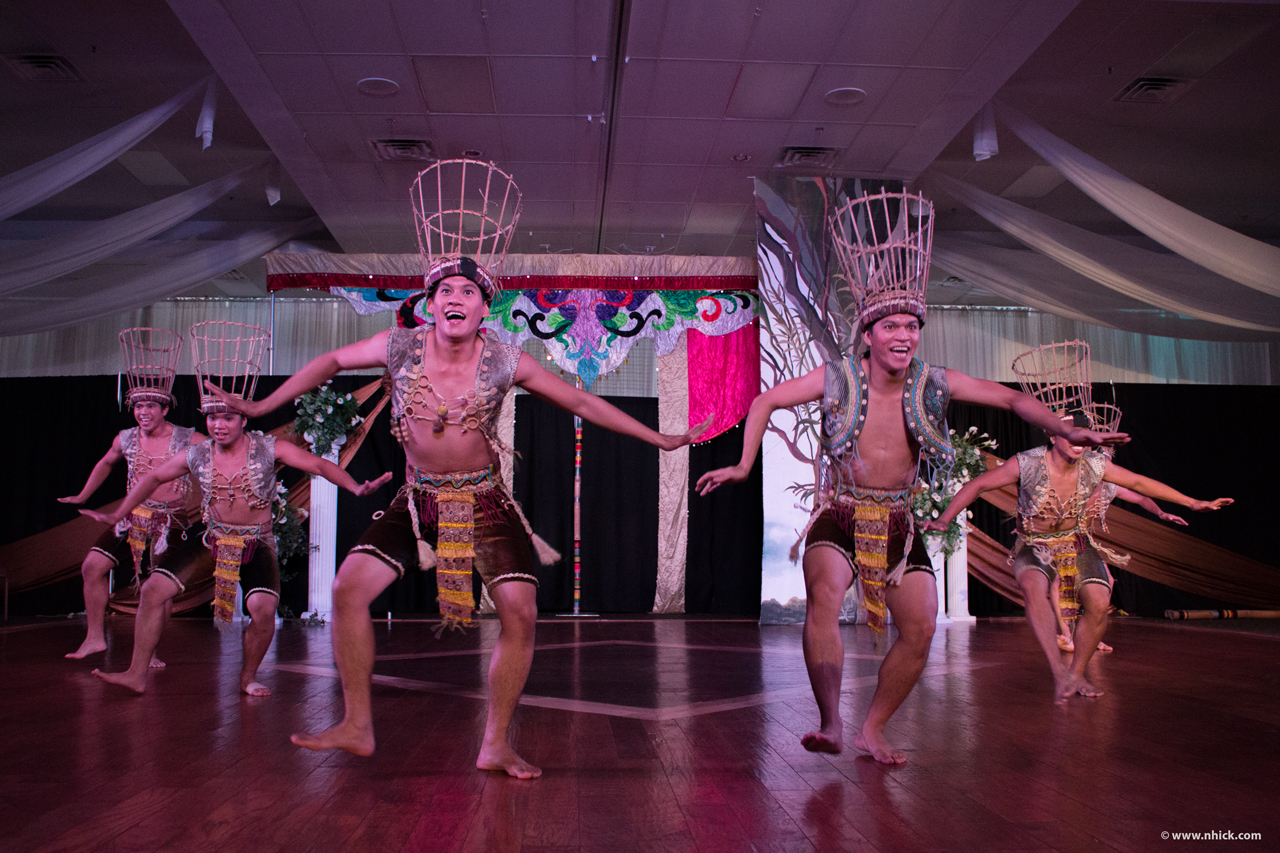 Having toured the US seven times and having been in other countries, earning numerous international awards, the Leyte Dance Theater has the right to claim as one of the dance authorities in the Philippines to date. All the recognition acquired through the years of performance in various and major cultural centers in the Philippines and abroad, and even in the remotest town or "barrio" are testimonies to the excellence it pursue in the field of dance. LDT today is a product of passion of its founder, Mr. Jess de Paz, who never stopped learning and undergo various training under the hands of local and foreign masters.
LDT is widely known to fuse classical and contemporary ballet with traditional dances.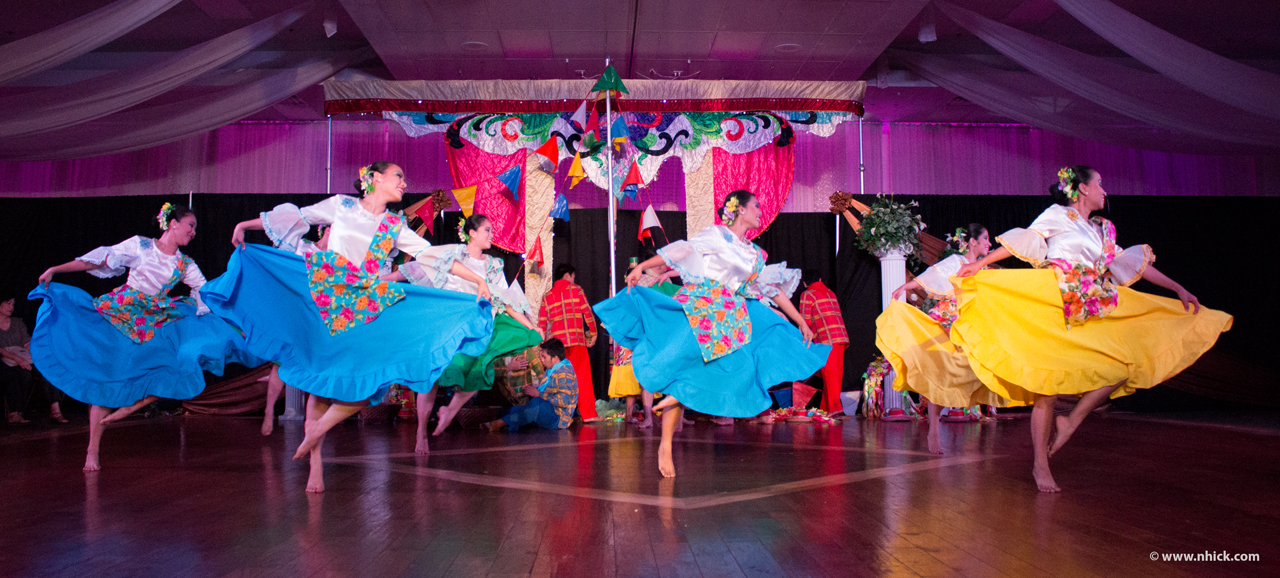 Tickets to the Tallahassee show are priced at $50 and up for sponsorships that offer reserved seating and $25 for general admission. Discounted prices are offered to seniors ($15) and students with valid school ID ($10). For tickets and info, please contact (850) 544-5622 or (850) 339-2592
In Tampa, VIP tickets are at $50 and general admission are at $25. For more information, please call (813) 925-1232, (813) 312-6518 or (813) 317-5319.