"My Perfect You" Special Movie Screening in Tampa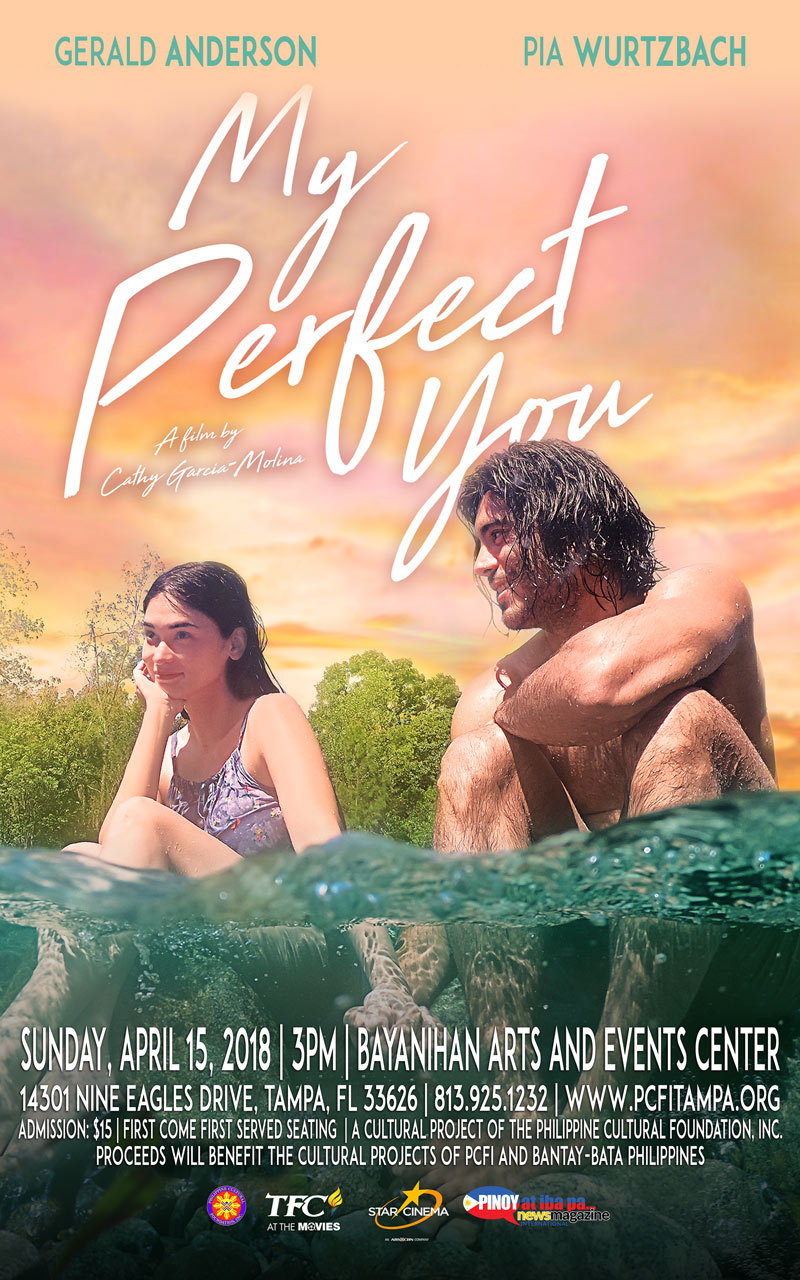 The Philippine Cultural Foundation, Inc. is offering a unique movie experience with the special screening of "My Perfect You" at the Bayanihan Arts and Events Center on Sunday, April 15, 2018 at 3PM.
"My Perfect You", co-starring top Philippine actor Gerald Anderson and Miss Universe 2015 Pia Wurtzbach, tells the accidental meeting of Burn (Anderson) who is lost in his life after a heartbreak and Abi (Wurtzbach) who is the lively owner of a hostel, Happy Sunshine Camp. Tonton Gutierez, Dimples Romana and Janus del Prado among others are also in the cast.
Admission to "My Perfect You" at the BAEC is $15. Tickets will be sold at the TFC Booth at PhilFest 2018 as well as at the Bayanihan Arts and Events Center and select outlets in the Tampa Bay Area. Proceeds from this special screening will benefit the cultural projects of the Foundation as well as help the Bantay-Bata Foundation in the Philippines.
"My Perfect You" is written by Christine Gabriel, directed by Cathy Garcia-Molina with soundtrack by Jessie Lasaten through ABS-CBN and Star Cinema. It is currently showing in select movie theaters in the US.