PAAT Ihaw-Ihaw 2017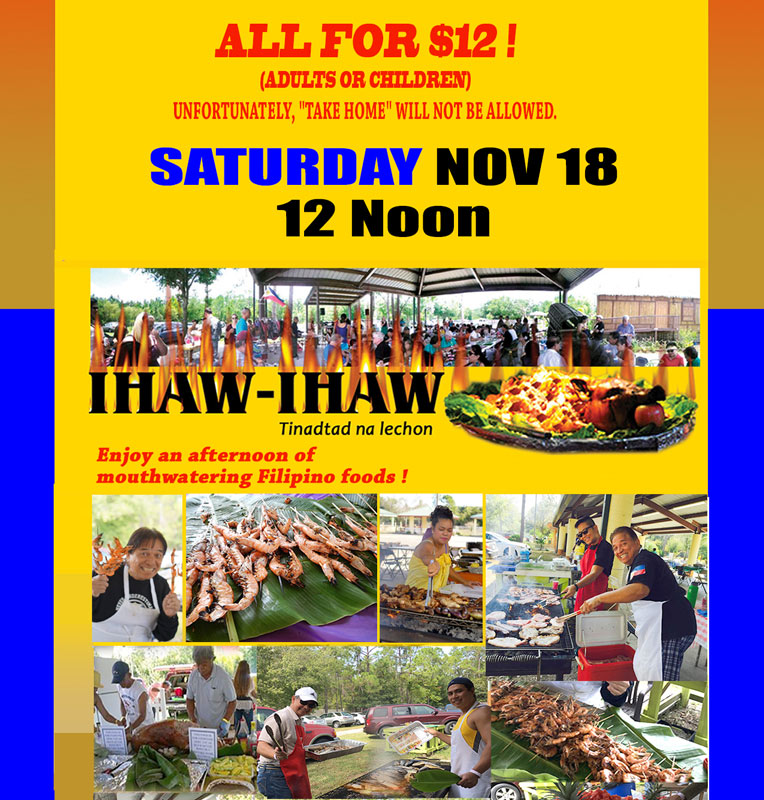 The Pilipino American Association of Tampa Bay, Inc. (PAAT) celebrates its annual "Ihaw-ihaw" lunch on Saturday, November 18, 2017 from 12 Noon at the PhilFest Village of the Philippine Cultural Foundation, Inc. located at 14301 Nine Eagles Drive, Tampa, FL 33626.
Bring the whole family and enjoy a sumptuous all-you-can-eat- buffet of grilled fish, shrimp, pork, chicken, vegetables and much more all for $12 (for both adults and children). Unfortunately, "Take Home" will not be allowed at "Ihaw-ihaw".
For more information, please call Joey at (813) 312-6518, Aurora at (813) 390-8476, Lynn at (727) 458-2177, Cristy at (813) 842-6766, Agnes at (813) 731-7430 or Jonathan at (813) 600-8033.
Proceeds from "Ihaw-ihaw" will benefit projects initiated by PAAT. PAAT is one of the original member organizations of PCFI.