Pasko 2016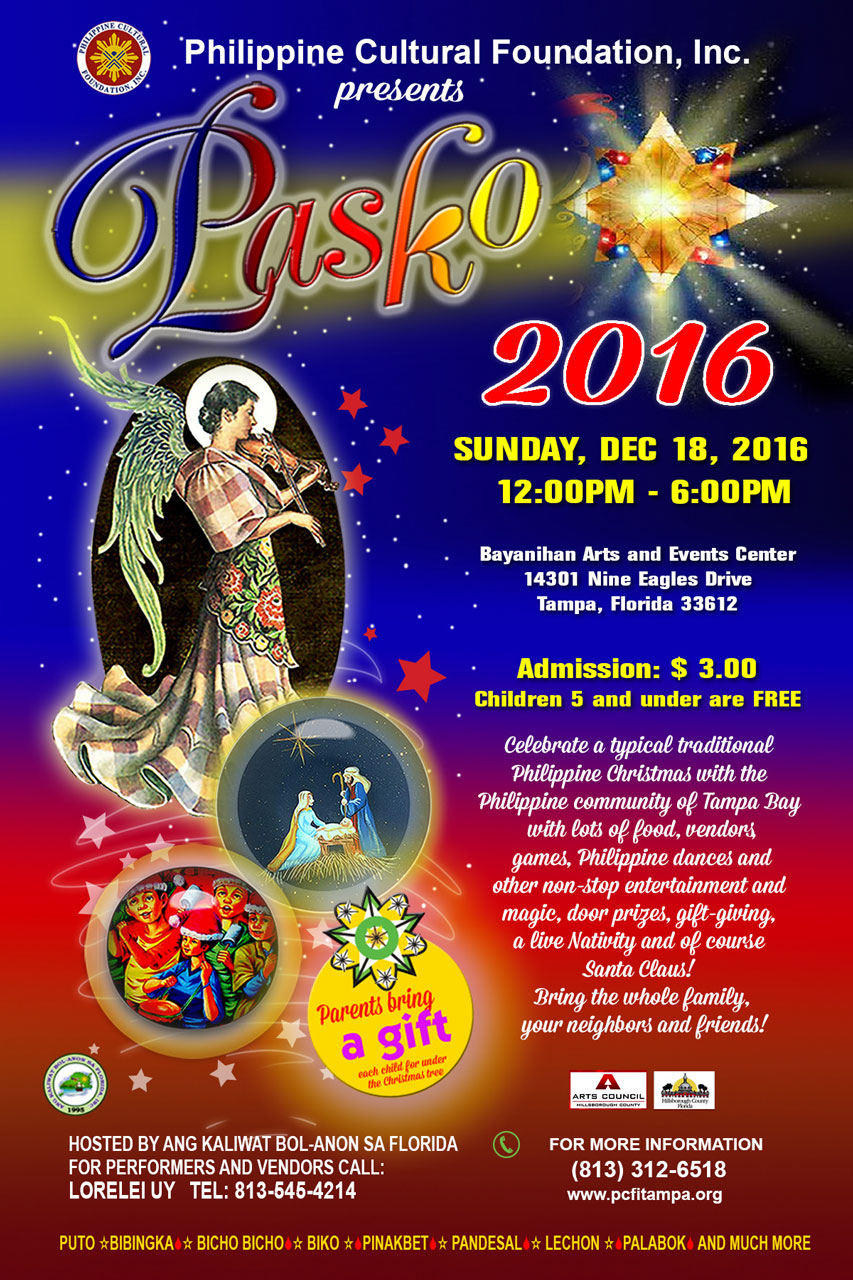 Bring your family and friends to a traditional Philippine Christmas as the Philippine Cultural Foundation, Inc. in cooperation with the Ang Kaliwat Bol-Anon sa Florida bring you "PASKO 2016" at the Bayanihan Arts and Events Center on Sunday, December 18, 2016 from 12:00 Noon to 6:00 PM!
For $3.00 (free for children 5 and under), one will be able to experience Chirstmas, Filipino style! There will be non-stop entertainment by local Tampa Bay artists, ensembles and organizations including numbers by the Philippine Choral Group, Philippine Performing Arts Company, Inc. and Musikong Kawayan Bamboo Ensemble as they present traditional and modern carols and dances. There will also be lots of games with various prizes for children and adults alike. Each member organization of the Foundation will also be competing for the best Christmas Tree presentation. The public is also welcome to join the Philippine Parol (Lantern) competition.

At Pasko 2016, there will be loads of traditional food and merchandise for purchase! Various Fil-Am vendors will be invited to bring you putobumbong, pancit, halo-halo, kakanin and other delicacies!
Gift-Giving at "PASKO 2016"
Everyone is encouraged to bring special gifts for their family and friends to be distributed by Santa! The kids will really enjoy this!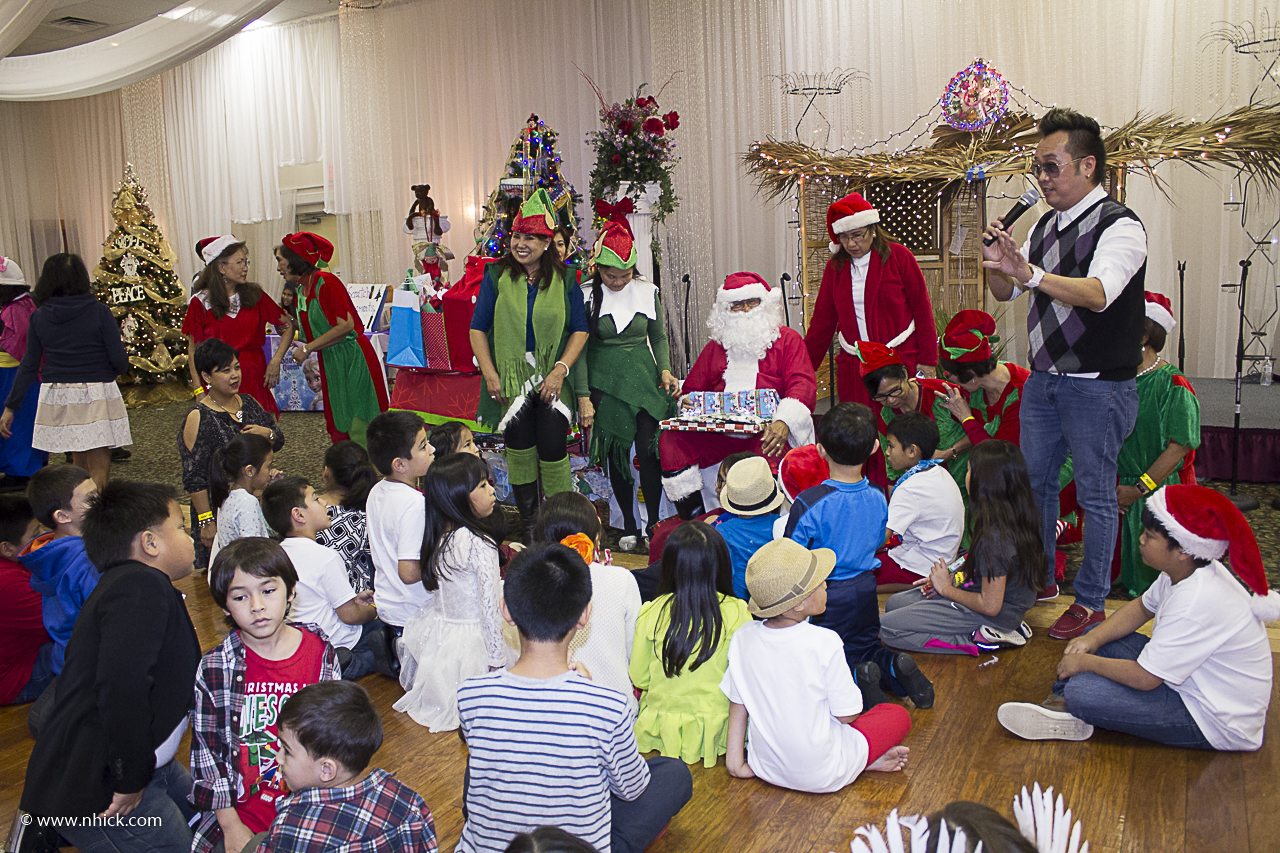 For more information about "Pasko 2016", please contact Ang Kaliwat Bol-Anon sa FLorida through Lorelei Uy at (813) 545-4214 or the Philippine Cultural Foundation at (813) 925-1232 or (813) 312-6518.
PCFI's Bayanihan Arts and Events Center is located at 14301 Nine Eagles Drive, Tampa, FL 33626. For more information about the Foundation, please visit our website at www.pcfitampa.org .