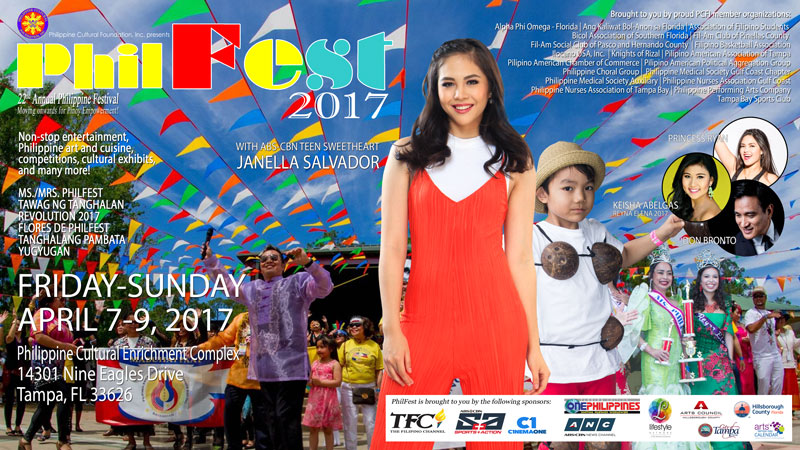 Now on its 22nd year, PhilFest 2017 will be held from Friday to Sunday, April 7-9, 2017!  Mark your calendars and join us as the Philippine Cultural Foundation, Inc. brings you the biggest Filipino-American festival in the Tampa Bay Area – non-stop entertainment, food and merchandise, all in a weekend of fun, Filipino style!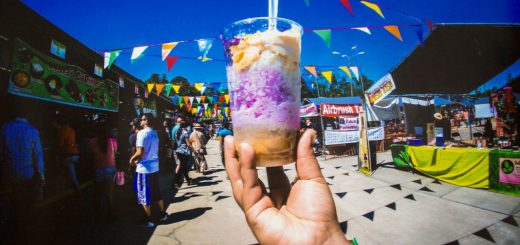 The Philippine Cultural Foundation, Inc. congratulates Josef Almorado for winning the PhilFest 2017 Photo Contest.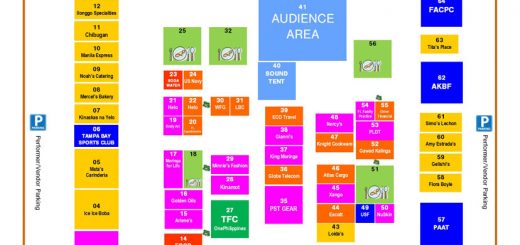 Sponsor Booth 27 TFC/ABS-CBN/OnePhilippines Food Vendors 11 Chibugan60 Gelishis04 Ice Ice Boba12 Ilonggo Specialties05 Mata's Carinderia07 Kinaskas na Yelo (Shaved Ice)43 Loida's Baked Goods59 Lutong Bahay (Amy Estrada)10 Manila Express Catering08 Mercel's Bakeshop09 Noah's Catering58 Philippine...