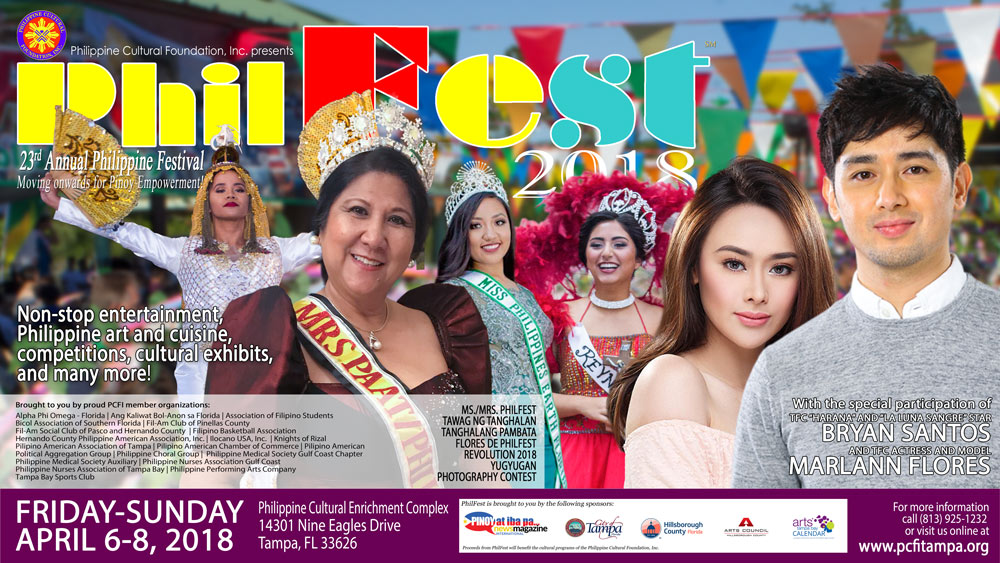 Visit the biggest Philippine festival in Florida as the Philippine Cultural Foundation, Inc. brings you PhilFest 2018 from April 6-8, 2018 at the Philippine Cultural Enrichment Complex (Bayanihan Arts and Events Center and Philippine Village) located at 14301 Nine Eagles Drive, Tampa, FL 33626.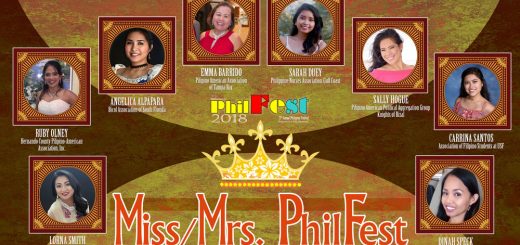 The Philippine Cultural Foundation, Inc. proudly presents the following contestants for Miss/Mrs. PhilFest 2018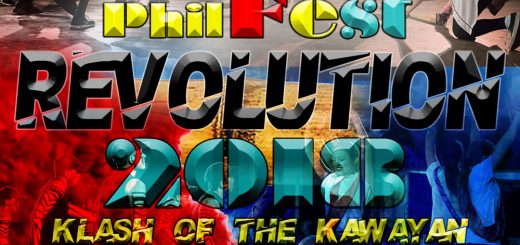 PhilFest Revolution is one of the main events at PhilFest, the biggest Filipino festival in Florida. PhilFest is attended by over 10,000 people each year to get a glimpse of Philippine culture through cultural...