PPAC Dance Auditions 2017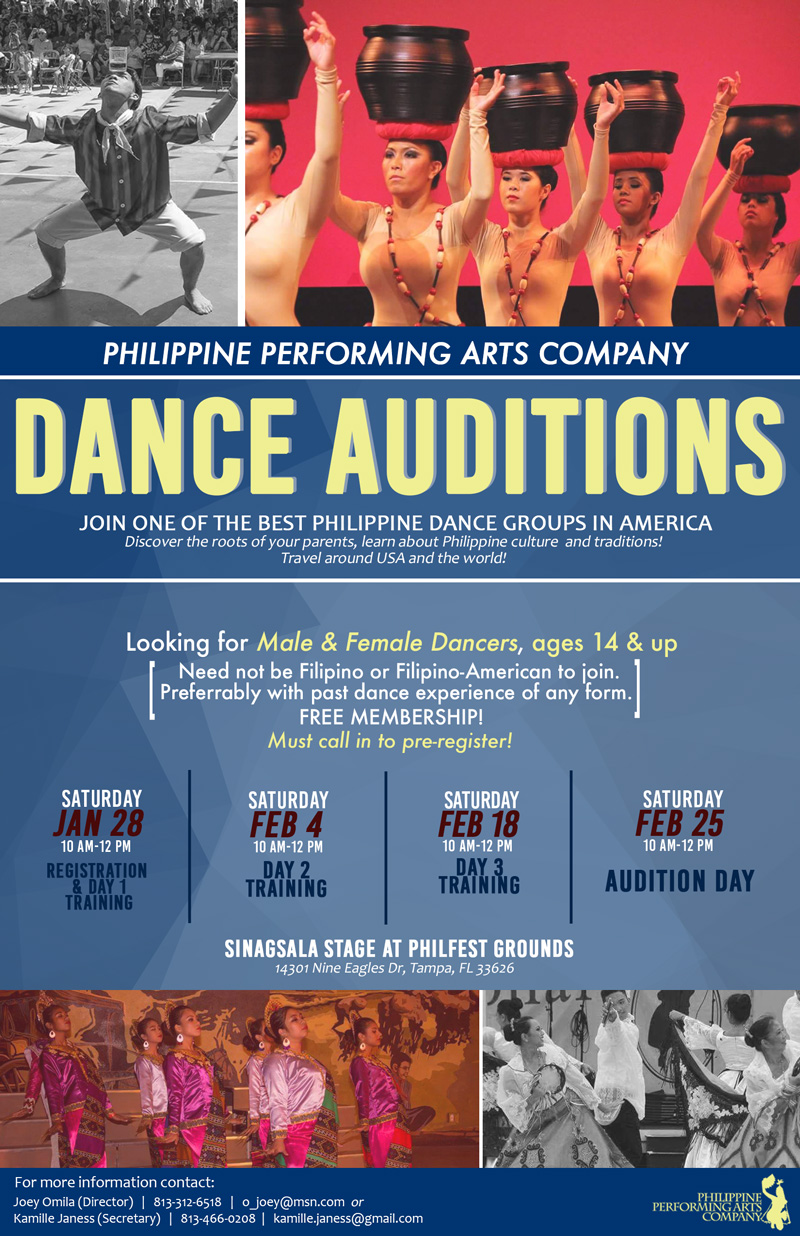 The Philippine Performing Arts Company, Inc. will be holding dance auditions for new members on January 24, February 4, 18 and 25, 2017 at the Sinagtala Auditorium of the PhilFest Grounds (Philippine Village) of the Philippine Cultural Foundation, Inc. located at 14301 Nine Eagles Drive, Tampa, FL 33626.
There are no fees for registration or membership, just a chance to be a member of one of the best Filipino-American dance groups in the USA!
If interested, please pre-register here.
For more information, please contact the director, Joey Omila at (813) 312-6518.