Spring Painting with Arnel Artus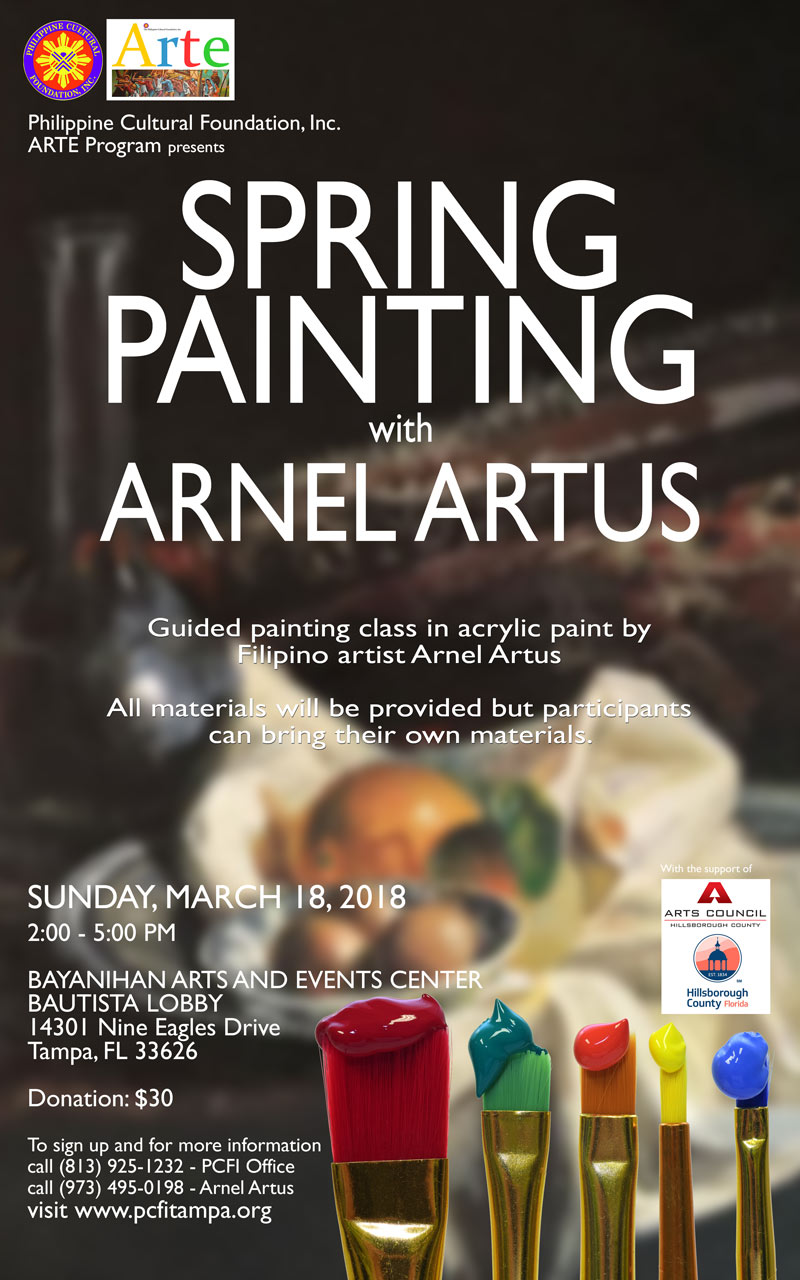 Join us for an afternoon of painting fun! The Philippine Cultural Foundation, Inc. offers Spring Painting with Arnel Artus, a one-day acrylic painting lesson with Filipino-American Arnel Artus on Sunday, March 18, 2018 from 2:00 pm to 5:00 pm at the Bayanihan Art and Events Center's Bautista Lobby. This is open to anyone interested in learning how to paint and at the same time have a wonderful time socializing with fellow enthusiasts.
There will be a participation fee of $30 for this event.
Although with a Bachelor of Business Administration background, Arnel Artus is concentrating on being a visual artist.  He was also an art instructor at Michael's Art and Craft Store under Grumbacher Paint. He is also a freelance portrait artist, muralist and landscape, still life and pet artist. He is also an illustrator of Dreams of Tealan children's book and several murals at St. paul's Catholic Church in Tampa, Florida. Arnel Artus is currently involved with PCFI's ARTE program and continues to offer art classes for the foundation.
Spring Painting with Arnel Artus is part of PCFI's ARTE project to offer fun painting lessons during each season of the year.
To sign up for Spring Painting with Arnel Artus, please call (813) 925-1232 or call Arnel directly at (973) 495-0198.
The Bayanihan Arts and Events Center is located at 14301 Nine Eagles Drive, Tampa, FL 33626.