Summer Recital 2017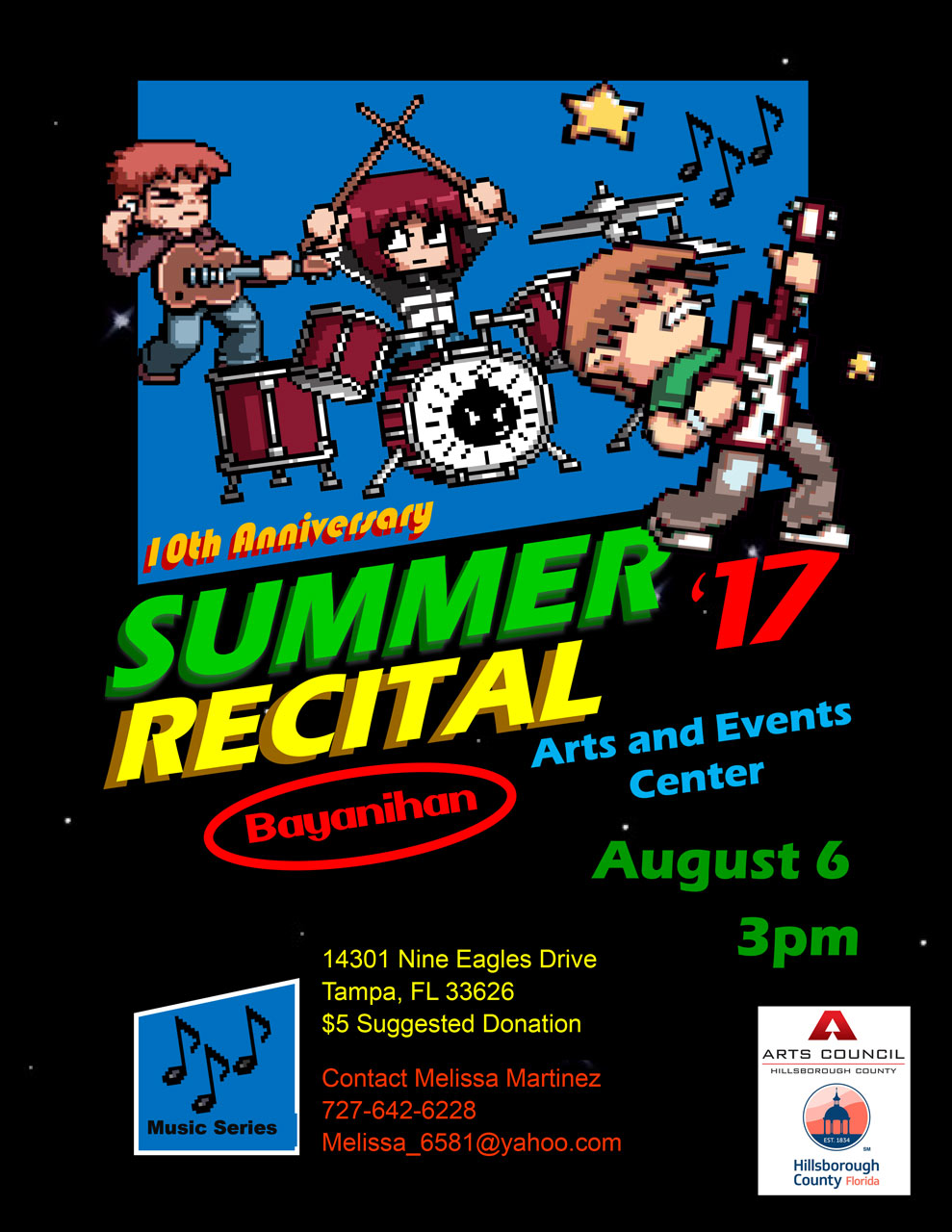 The Philippine Cultural Foundation, Inc. presents "Summer Recital 2017" at the Bayanihan Arts and Events Center on Sunday, August 6, 2017 at 3:00 PM. "Summer Recital" features various talents from the Filipino-American youth sector in the Tampa Bay Area. This event, now on its 10th year, is the project of PCFI Board Member Dr. Melissa Santiano-Martinez and her husband, David Martinez III. Hundreds of brilliant young talents have already been featured in this event.

The recital venue, the Bayanihan Arts and Events Center is located at 14301 Nine Eagles Drive, Tampa, FL 33626. There will be a suggested donation of $5.00 to attend this event.
If interested to participate in this presentation, please contact Dr. Martinez at (727) 642-6228 or email her at Melissa_6581@yahoo.com .