Yugyugan 2018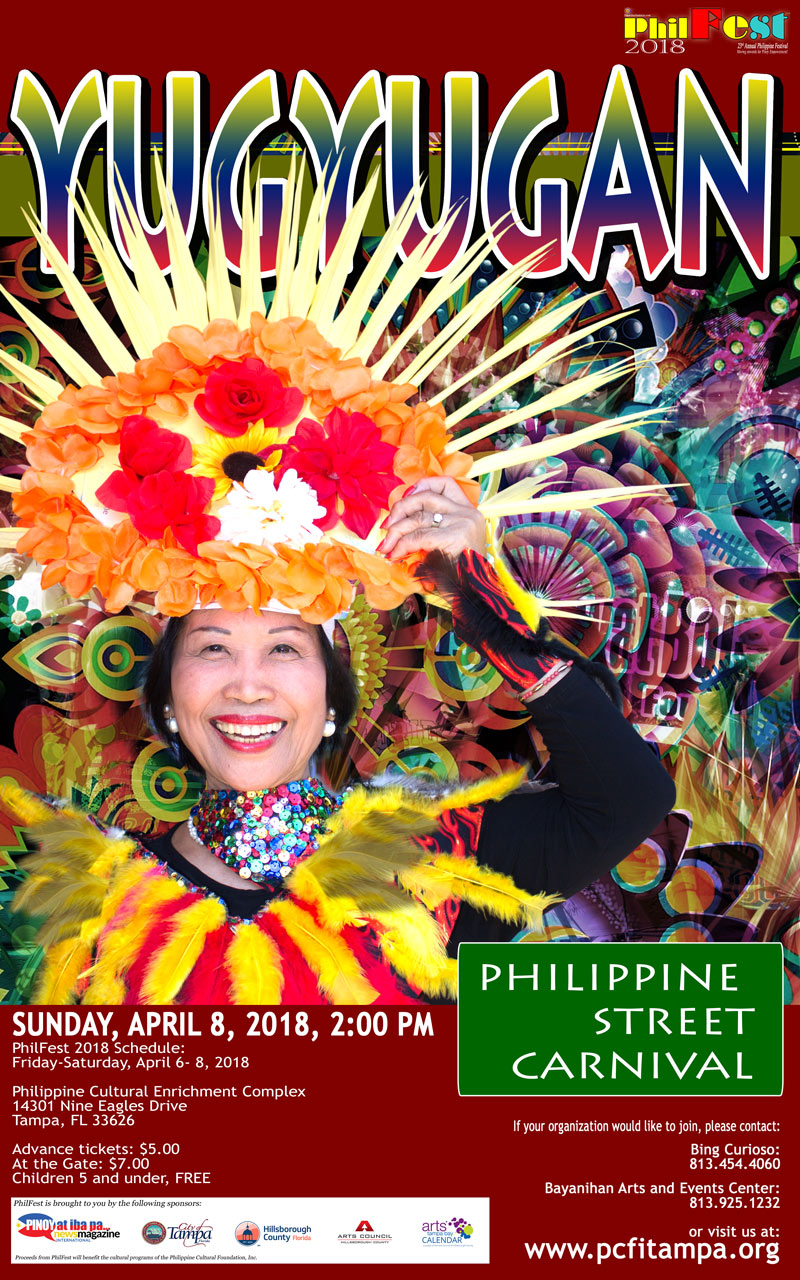 The Philippine Cultural Foundation, Inc. presents Yugyugan 2018 Street Dancing Competition during PhilFest on Sunday, April 8, 2018 at 2:00PM at the Philippine Village, also known as PhilFest Grounds. Through PCFI Board Member Bing Curioso and Yugyugan Chairman, PCFI is now accepting applications from groups and associations. If your social organization is interested to join this fun event, please contact her at (813) 454-4060.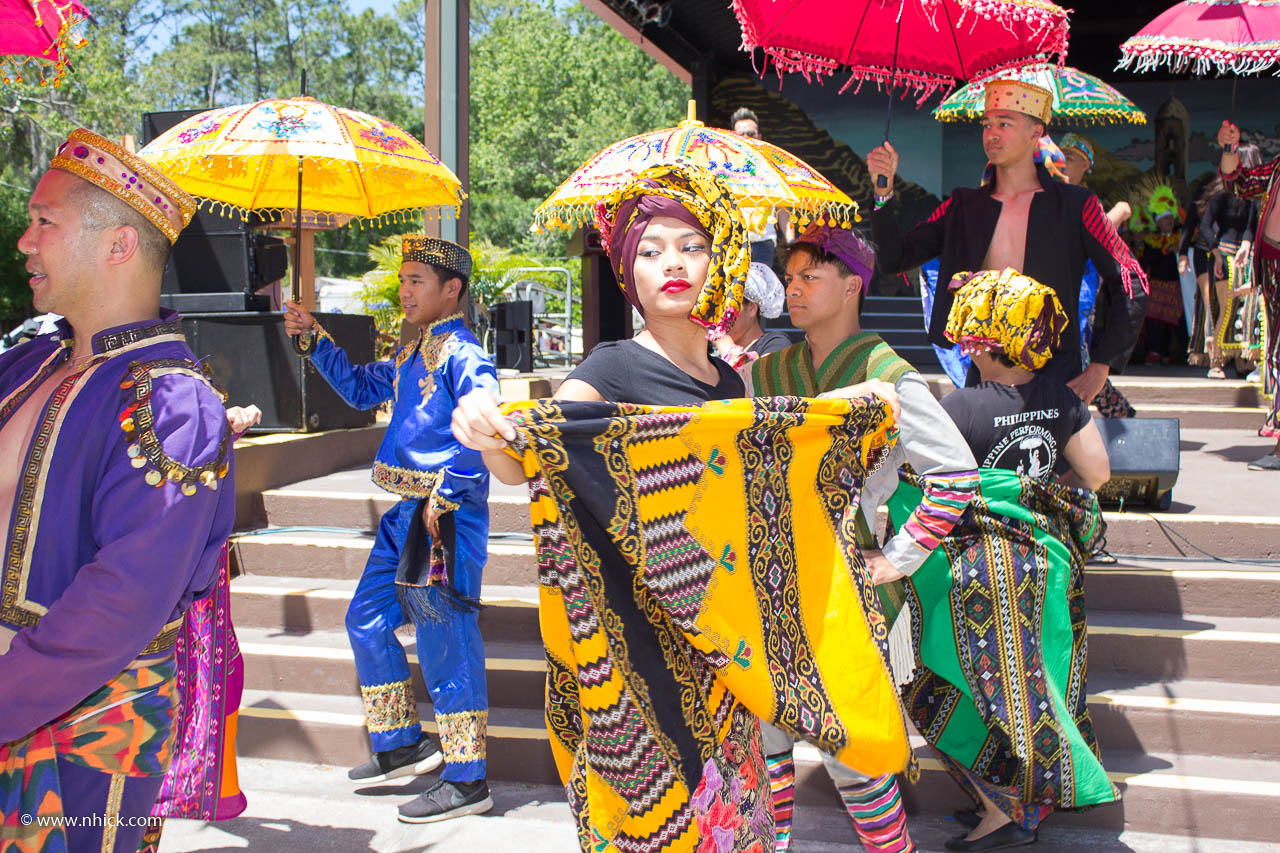 Yugyugan is a scaled down but equally entertaining street dancing event similar to the colossal street festivals in various towns and cities in the Philippines that celebrate town fiestas. These are marked by huge productions numbers in full costumes and elaborate choreography as the townsfolk parade and dance in the streets honoring their patron saints, celebrating history and culture and others. Popular street dancing festivals in the Philippines include the Ati-Atihan, Sinulog, Binalbal, Sandugo, Masskara and many others.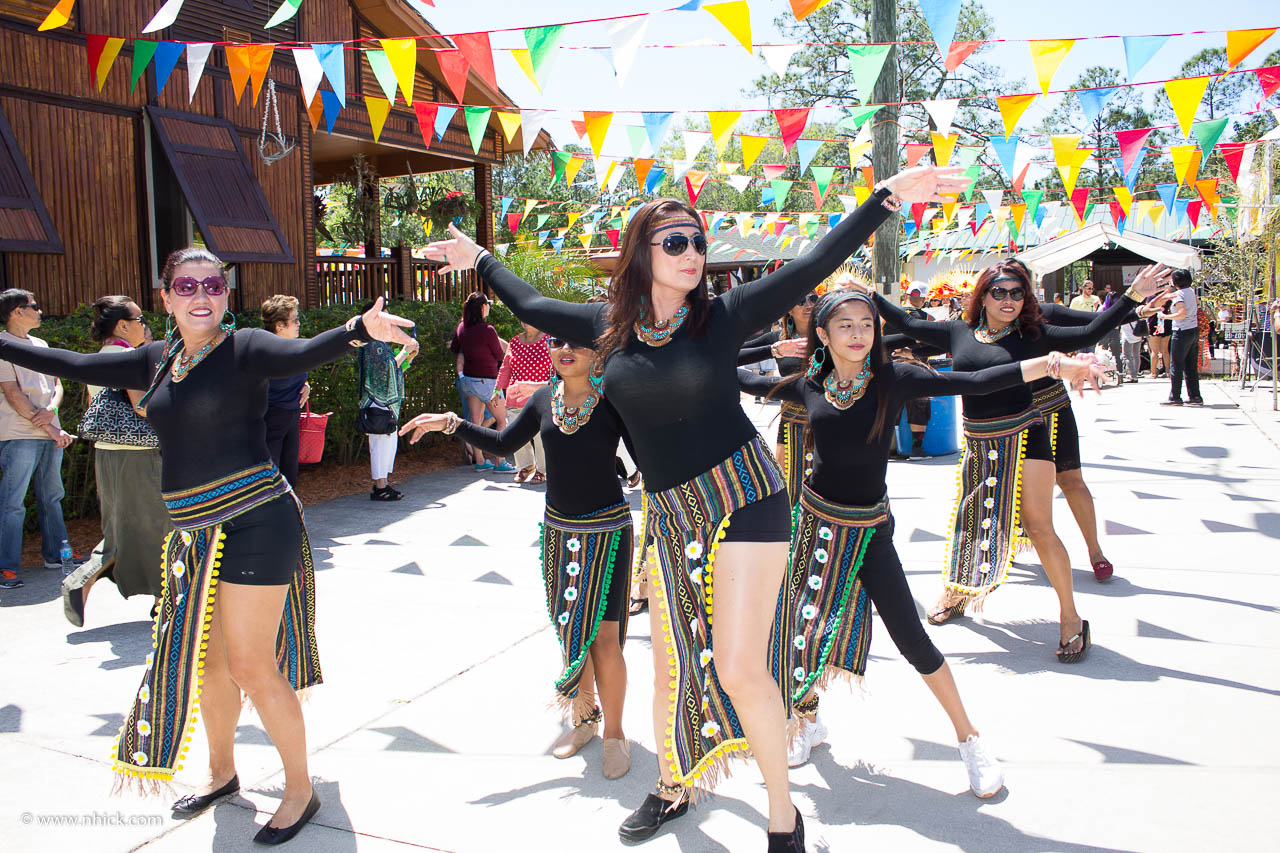 At PhilFest, "Yugyugan" has become a big inter-group competition among PCFI's member organizations.  Other groups and organizations are still encouraged to participate. Each organization will receive tokens of appreciation at the end of the parade thus the need for registration. Many thanks to the efforts Lucy Bautista and the entire PhilFest Door Prizes and Solicitations committee for taking charge of the prizes for this event!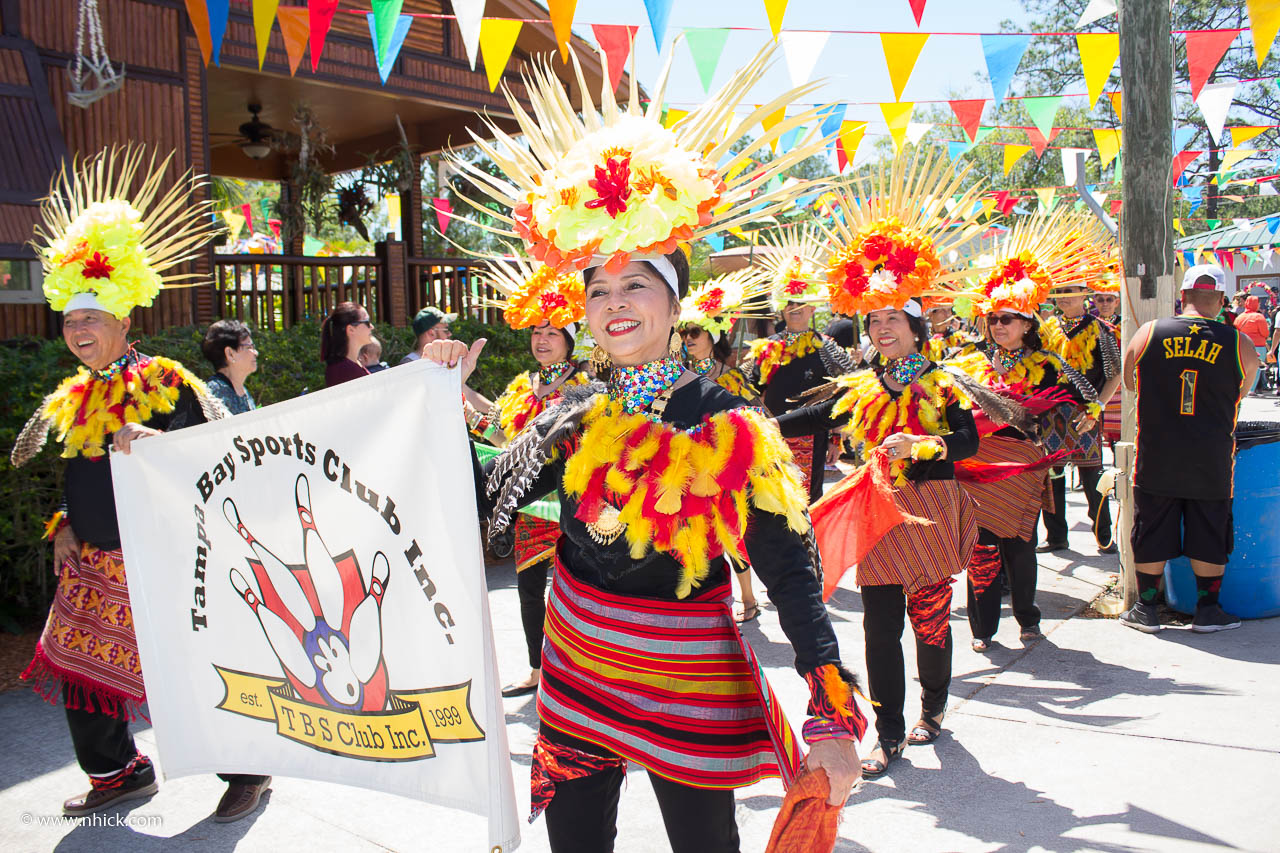 Join us at Yugyugan 2018! Better still, visit the entirety of PhilFest from April 6-8, 2018. PhilFest is now on its 23rd year and continues to be held at PCFI's festival grounds located at 14301 Nine Eagles Drive, Tampa, FL 33626. Entrance tickets to the festival are being sold in advance at only $5.00 and $7.00 during the actual festival.

For more information about Yugyugan 2018 or other events at PhilFest 2018, please call the Bayanihan Arts and Events Center office at (813) 925-1232 or visit us online at www.pcfitampa.org/philfest-2018.
Back to PhilFest 2018